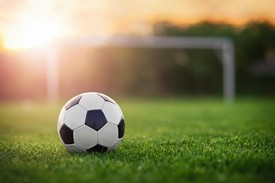 Timeline:  Construction to start in Summer 2018, with completion in Fall 2019.
Current Status: Through generous contributions from community and federal partners, the Pemberton Soccer Field project will begin construction this summer.  Situated on the recreation lands located on Pemberton Farm Road East, the grass soccer field will be constructed throughout the remainder of 2018 and open for use in Fall 2019.    
The completed project will include a 45m x 90m outdoor playing field, fencing, drainage and irrigation system.  While the total cost of the project is $1,643,329, there will be no tax dollars used toward the construction. 
Project Background:
The recreation land was gifted to the Village of Pemberton (Village) from the Den Duyf family in 2017.   Later that year, the Village received fill and preload for the soccer field from 'The Ridge at Pemberton' Developers in the form of Community Amenity Contributions (CACs) equalling $508,929.    The Village will also be providing $334,400 from its community funding programs.
In June 2018, the soccer field received a confirmation of funding from SLRD Electoral Area C. $500,000 will be contributed from the Federal Gas Tax Fund which have been provided to SLRD Area C, and Area C Amenity Funds. 
Each year, the Government of Canada provides over $278 million in funding for local government infrastructure across British Columbia through the Federal Gas Tax Fund. The Union of BC Municipalities (UBCM) administers the Federal Gas Tax Fund in British Columbia in partnership with the Government of Canada and the Province of British Columbia.
In early July, the Village learned that the soccer field would be receiving a $300,000 contribution towards the construction of the soccer field from the Whistler Blackcomb Foundation.
The soccer field is one of two proposed for the recreation lands.  Preparation for the second field is now underway; the preload used for the first soccer field will be used in preparation of the second field, thanks to CACs from Sunstone Developments Ltd.
The site concept for these lands also includes a recreation complex (with arena and swimming pool), parking and other playing fields, which will be developed in phases as funding permits.  For more information regarding the soccer field project and the recreation site, please visit https://www.pemberton.ca/municipal-services/recreation-leisure. 
The SLRD and the Village, through the Pemberton Valley Utilities and Services Committee (PVUS), have formally added the Pemberton Soccer Field to the Pemberton and District Recreation Service which establishes a funding framework for the maintenance and upkeep of shared recreation facilities, including the Pemberton & District Community Centre, the Youth and Senior's Centre, Pemberton Meadows fields, Gates Lake Community Park, and the new soccer field.   
To learn more about PVUS and recreation services, visit www.slrd.bc.ca/Pemberton-AreaC/Recreation.
Contact Information: For project-related questions, please contact the Village Office at 604.894.6135
Related Documents