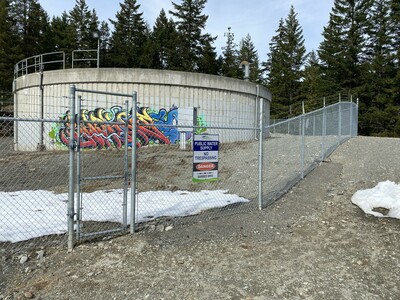 The Pemberton Creek Aquifer is unconfined and primarily recharged via Pemberton Creek at a rate of approximately 30 L/s. Presently, during summer months, water is consumed at a faster rate than the aquifer's recharge rate. When water use tapers off in the winter, the aquifer generally recovers, and the average daily demand (ADD) is approximately 21 L/s over the entire year.
To prolong the lifespan of existing infrastructure, and delay any future capacity upgrade requirements, it is critical to manage this usage very closely.
On average, Pemberton residents use 518 L per person per day. The Canadian average is 411L per person per day (overall) and 215 L per person per day (residential) (2019 Stats Canada). Canada is considered one of the world's largest per capita users of fresh water in the world, and in summer months, Pemberton's usage exceeds four times our national average.
But we are surrounded by water! Why do we need water restrictions?
Not only is the Village's water capacity limited by the aquifer recharge rate, but also by the various processes involved in getting water to taps. Large well pumps extract water at a finite rate, the water is treated with multiple methods requiring more equipment and pumps, and finally it is stored in our water reservoirs to be distributed throughout the Village.
The reservoirs are kept filled to a certain level to ensure adequate fire protection flow demands are met. All these factors contribute to the limitations of the water system and the necessity to conserve water, especially in the summer months.