2019 Downtown Enhancement Project
Downtown Enhancement Project Quick Links
View Construction Notices & Updates
View Downtown Enhancement Project Open House Storyboards
View Downtown Enhancement Concept
View Downtown Enhancement Information Sheet
View Downtown Enhancement Project Contingency and Downtown Barn Parking Lot Bylaw
Downtown Enhancement Project Begins March 26, 2019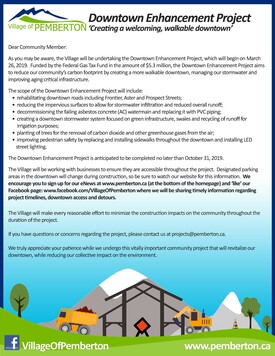 the Village will be undertaking the Downtown Enhancement Project, which will begin on March 26, 2019.
Funded by the Federal Gas Tax Fund in the amount of $5.3 million, the Village's Downtown Enhancement Project aims to reduce our community's carbon footprint by creating a more walkable downtown, managing our stormwater and improving aging critical infrastructure.
The scope of the Downtown Enhancement Project will include:
rehabilitating downtown roads including portions of Frontier, Aster and Prospect Streets;
reducing the impervious surfaces to allow for stormwater infiltration and reduced overall runoff;
decommissioning the failing asbestos concrete (AC) watermain and replacing it with PVC piping;
creating a downtown stormwater system focused on green infrastructure, such as infiltration;
swales and recycling of runoff for irrigation purposes;
planting of trees for the removal of carbon dioxide and other greenhouse gases from the air;
improving pedestrian safety by installing LED street lighting; and
replacing and installing sidewalks throughout the project area.
The Downtown Enhancement Project is anticipated to be completed in the Fall.
Downtown Enhancement Project Open House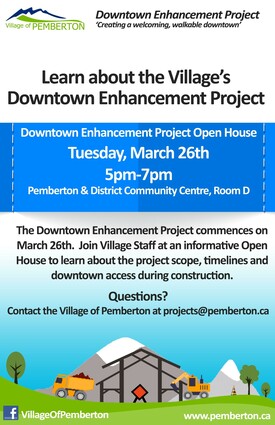 Tuesday, March 26, 2019
5pm-7pm
Pemberton & District Community Centre, Room D
Join Village Staff at an informative Open House to learn about the project scope, timelines and downtown access during construction.
Tips to Consider During the Project
Consider riding your bike to do errands. Bike lockups are available at Pemberton Valley Supermarket, Scotia Bank, Blackird Bakery and the Village Office
Continue to support your local businesses during construction. Businesses will remain accessible throughout the project
Give yourself extra time to get around downtown to account for temporary delays and traffic pattern changes
Sign up for the Village eNews, like our Facebook page and visit www.pemberton.ca regularly for timely updates
Be alert! Follow pedestrian and vehicular signage and take direction from traffic control
Post this notice on your fridge for a reminder of impacted routes throughout the project
Have Questions About the Downtown Enhancement Project?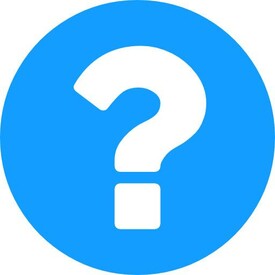 Contact the Village at projects@pemberton.ca or call us at 604.894.6135.