Operations Department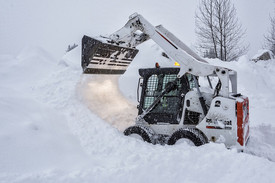 Under the direction of the Manager of Operations and Development, the Public Works Department is dedicated to the delivery of services in an effort to protect the integrity of the Village's infrastructure, including water, sewer, stormwater, parks, roads and sidewalks, and street lighting.
We ensure that our infrastructure is planned, built, operated, and maintained to the highest standard given our available resources.  
The Public Works Department consists of a Public Works Supervisor, Wastewater Treatment Plan Operator, Lead Hand, two Equipment Operators, one Parks Labourer and one Labourer.