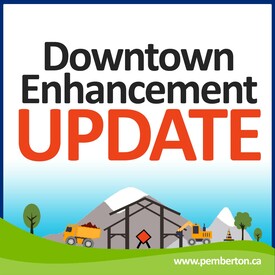 Tomorrow, crews will begin laying asphalt on Prospect Street (starting in front of Prospects Thrift Store) and head towards the Post Office. Prospect Street will be single-lane alternating traffic for the entire day.
After Prospect Street is complete, crews will move to Aster Street, then the southern portion of Frontier Street will be completed. Please note, Aster Street will be closed for the majority of the day tomorrow and the current Frontier Street traffic pattern will remain the same.
Tomorrow will be a big day! Please be sure to leave LOTS of time to travel by car.  
Be sure to obey the directions of the traffic control people.  It's the law.
Questions? Drop us a line at projects@pemberton.ca