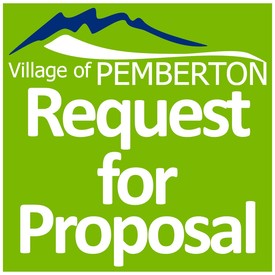 The Village is seeking Proposals from design-build teams to undertake the detailed design, specification, construction for a new sports field located at Pemberton Farm Road East.
The Village is interested in a full size sand-based natural grass field or a full-sized multi-purpose synthetic turf field, however subject to budget limitations, the Village may also consider a reduced size synthetic turf field.  Proponents are invited to submit a Proposal for one, some or all of the sport field options.
Proposals will be received by the Village of Pemberton no later than 4:00 pm PST on March 16, 2018.
Please submit proposals and any supplementary documentation to:
Tim Harris, Manager of Operations & Development Services
Village of Pemberton
PO Box 100, 7400 Prospect St
Pemberton, BC V0N 2L0
E-mail: tharris@pemberton.ca
Download the complete Request for Proposals document
Download Addendum #1 - Geotechnical Reports
Download Addendum #2 - Municipal Services Documents