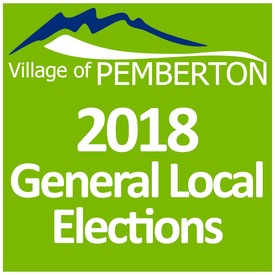 Thinking of Running for Village of Pemberton Council?
Please join Village Staff for a Candidates Information Session
PURPOSE: An information session for anyone thinking of running in the upcoming October Village of Pemberton municipal election for Mayor, Councillor, or School Board Trustee. Staff will be on hand to answer questions about the role of Council, provide an overview of the Election Legislation and a brief review of the Nomination documents.
WHEN: Monday, September 10, 2018 7 PM – 8:30 PM
WHERE: Pemberton Community Centre 7390 Cottonwood Road, Pemberton
For more information, contact Sheena Fraser: sfraser@pemberton.ca, or by telephone at 604-894-6135