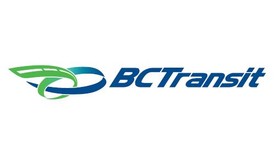 February 9, 2017
Website: bctransit.com/seatosky
Enhanced transit services moving closer to reality for Sea to Sky corridor
Sea to Sky – BC Transit and its partners are moving forward with engagement to review possible concepts for proposed transit services along the Sea to Sky corridor. The additional work follows positive support for proposed Sea to Sky inter-community transit options during an engagement campaign in the fall of 2016.
"The enthusiastic response to the engagement survey is very promising," said Jordan Sturdy, MLA for West Vancouver-Sea to Sky, on behalf of Minister of Transportation and Infrastructure Todd Stone. "Sea to Sky residents are ready and eager for access to affordable and frequent inter-community transit service that will reduce their dependence on personal vehicles and conveniently get them to their destination of choice. We've heard clearly that there is a need, and the province, along with our partners, is committed to fulfilling it with improved transit options along the corridor."
BC Transit with local governments and West Vancouver Sea to Sky MLA Jordan Sturdy will be hosting public engagement sessions from March 2 to 4. The engagement will also include an online survey. The sessions will include discussion about potential stops, routing, schedules, and fares for a possible service operating along the Sea to Sky corridor with service to Vancouver. Further information about the engagement will be available in the coming weeks.
"The engagement process has given us the opportunity to learn exactly how service can best reflect the needs of Sea to Sky residents," said Manuel Achadinha, BC Transit Chief Executive Officer and President. "The conversations will continue with local governments as we explore the possibility of expanding or introducing new service to this region."
BC Transit has summarized the information from the engagement process, including detailed feedback that will be used to help guide discussions about proposed service options. The engagement process in October and November resulted in a total of 2,700 survey responses, completed both online and on paper. Participants commented positively about the overall concept, of having new or expanded regional service that connects the Sea to Sky corridor.  The full report is available on BCTransit.com/seatosky.
"With 50 per cent of the Squamish-based respondents indicating that they travel north or south for work, it's clear that a regional transit service would benefit our residents," said District of Squamish Mayor Patricia Heintzman. "I'm very much looking forward to seeing how the results of this survey can drive recommendations, and what opportunities we may have to fund such service upgrades."
"We have a great opportunity here to lead the charge on accessible transit and reducing our carbon footprint," said Village of Pemberton Mayor Mike Richman. "Increasing and improving transit is vital to the Village of Pemberton and our neighbouring communities. With the increase of congestion on Highway 99, an upgraded transit system will not only have positive impacts on current housing issues, economic growth, access to jobs and essential services, but assist us with our goal of being a Carbon Neutral community."
"The Whistler Transportation Advisory Group has been actively exploring transportation models that reduce dependence on personal vehicle use. Increased transportation options on the Sea to Sky Corridor are essential to achieving our goals of reduced highway traffic congestion and improved transit experiences for both residents and guests," said Resort Municipality of Whistler Mayor Nancy Wilhelm-Morden. "We are committed to maintaining our local transit service and working with our provincial and regional partners to find solutions that meet our shared needs and have viable funding arrangements."
"The Squamish-Lillooet Regional District has long supported the development of a convenient, efficient and financially sustainable regional transit system for the Sea to Sky Corridor," said Jack Crompton, Squamish-Lillooet Regional District Board Chair. "Reliable and affordable regional transit will reduce our auto-dependence, alleviate traffic congestion, shrink our carbon footprint, and make it easier for residents without cars to access employment, educational opportunities and other essential services. We're excited to work with our partners to move this project forward."
In light of the tremendous growth the region has experienced over the past few years, along with an increase in tourism, a focus on interconnectivity between Metro Vancouver, Squamish, Whistler, the Pemberton Valley and surrounding regions will be at the forefront of plans. Improving the accessibility of these communities is also one of the key goals in BC on the Move - the province's 10-year transportation plan to support economic growth and provide more travel options for British Columbians.
For more information on current transit services in Whistler, Squamish, and Pemberton, visit BCTransit.com.
Media Contact:
Jonathon Dyck, BC Transit, communications manager
media@bctransit.com 250-995-5720