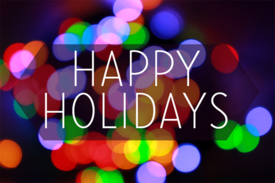 Please note, the Village Office will be closed Monday, December 25th to Monday, January 1st. The Office will reopen on Tuesday, January 2nd.
If you are eligible for the 2017 Home Owners Grant and have not applied, please do so before Sunday, December 31, 2017. You can apply online at www.pemberton.ca or complete the application at the bottom of your tax notice and return it to the Village Office (7400 Prospect Street).
If you have outstanding taxes and/or utilities bills, the last date to make a payment in person at the Village Office is Friday, December 22, 2017 by 4:30pm. Online payments can be made anytime through your financial institution.
Lastly, Village of Pemberton Council and Staff wishes everyone a safe and wonderful holiday season.