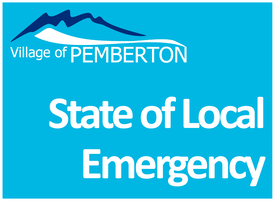 In response to the current flood hazard and risk to life and property, a State of Local Emergency has been declared for the Village of Pemberton.
This order is effective immediately and will remain in force for seven days until July 2, 2021 at midnight unless otherwise advised.
View the full Declaration of State of Local Emergency Order.