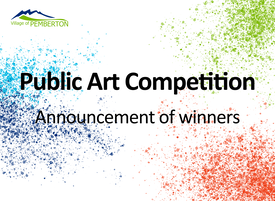 The Village of Pemberton Public Art Competition to beautify our BC Hydro boxes closed on Sunday, July 31, 2022. 
Six winning entries have now been chosen.
Congratulations to the following six artists!
Alyssa Cox
Aurora Warren
Veronika Pratt
Geoff Barnett
Kelly Cosgrove
effe
The selected artworks will be displayed on BC Hydro boxes throughout the Village of Pemberton on Aspen Blvd, Arbutus Street, Poplar Street, Laurel Street, Dogwood Street and Oak Street.
The artworks will be converted to vinyl wraps and installed on the boxes in the coming weeks.
Congratulations to the winners and thank you to everyone who submitted entries to the competition.