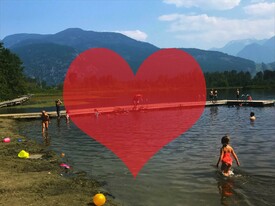 One Mile Lake Park Beach Area Scheduled for Maintenance May 24th to June 21st
One Mile Lake Park's beach area will be receiving some much needed love. Starting May 24th, a portion of the Lake's grass beach area will be closed until June 21st for aeration, top dressing and reseeding. The area will be fenced off to ensure adequate germination and growth.
The pathway through the beach will remain open. Please be sure to keep dogs out of this area.
We thank you for your patience and cooperation while we ensure One Mile Lake Park is amazing for the remainder of the summer!