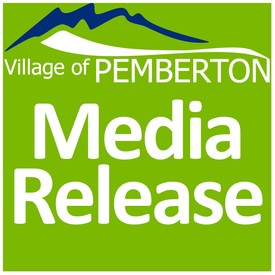 FOR IMMEDIATE RELEASE
July 21, 2017

VILLAGE OF PEMBERTON COLLABORATES WITH REGIONAL PARTNERS TO SEEK TRANSIT SOLUTIONS
PEMBERTON, BC –  The Village of Pemberton is currently working with regional partners to maintain the current transit service levels for the area.
With the recent announcement that Pemberton Taxi will no longer be providing service between Pemberton and Lil'wat Nation/Mount Currie, there was an immediate need to seek alternative options to move people between the two communities.
After negotiations with Pemberton Taxi, the operator will continue to operate service between Lil'wat Nation/Mount Currie and Pemberton until August 31st.
"The Village is committed to working with our regional partners and BC Transit to ensure we have reliable and adequate transit for Pemberton and area.  This is an essential service that gets our community members to work, to the grocery store and to doctor's appointments," says Mayor Mike Richman.   "As residents and business owners, we cannot afford to lose this service and we are actively pursuing options to ensure all the routes maintain the same coverage and schedule.  We are thankful to Mark at Pemberton Taxi for agreeing to extend his contract until we have a replacement service."
Regional Partners are continuing to meeting with BC Transit and will advise once a service provider has been secured for the Pemberton and Lil'wat Nation/Mount Currie route.  Please visit www.pemberton.ca for updates.
-30-
About the Pemberton Valley Transit System www.bctransit.com/pemberton-valley
The Pemberton Valley Transit Service is administrated by the Village of Pemberton, and operated by Whistler Transit through a contract with BC Transit.  Schedules, fares and advisories for the Pemberton Valley Transit System can be found at www.bctransit.com/pemberton-valley.
About the Village of Pemberton www.pemberton.ca
Pemberton is one of the most desirable communities in BC and home to family farms, fresh outdoor adventures and stunning vistas. With over 2400 residents and just 30 km from Whistler, Pemberton prides itself on its creative and collaborative approach with the business community, local volunteer groups, neighbouring communities and key business and tourism partners such as Tourism Pemberton and the Pemberton & District Chamber of Commerce. Pemberton's mild winters, warm summers and unique pioneer heritage provide an ideal place to enjoy arts, culture, history, recreation, dining, shopping and comfortable lodging.
Media inquiries to be directed to:
Jill Brooksbank, Sr. Communications & Grants Coordinator
Village of Pemberton
604 894 6135 X230 | jbrooksbank@pemberton.ca