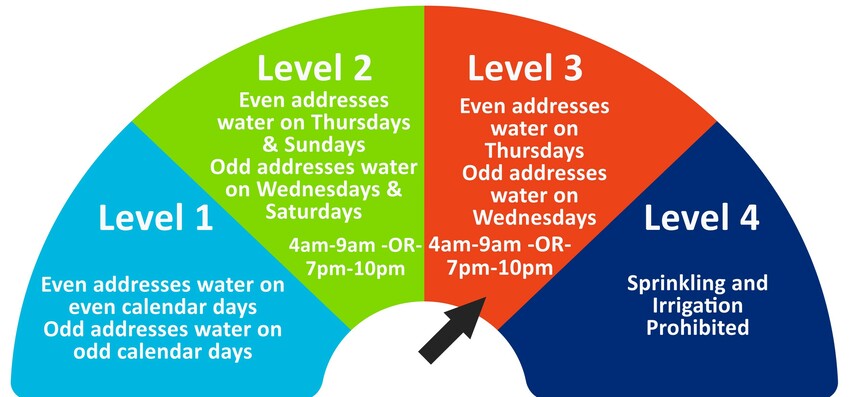 Due to the prolonged dry weather we are experiencing, the Village has moved to Level 3 Watering Restrictions. Water restrictions are set by the Village of Pemberton and apply only to the use of treated drinking water – not private well water and recycled water. With population growth and climate change, there is increasing pressure on our water supply. Water restrictions help to ensure we have enough treated drinking water for consumption and sufficient fire flow for firefighting.
Fast Facts about Level 3 Restrictions
Hand sprinkling (hose with nozzle) and soaker hoses is still permitted;
Sprinkling is restricted to the dedicated day + times;
In ground irrigation may only water on days permitted between 10 pm and 4 am on the next day;
Level 3 does not apply to the following: Pemberton Creek Community Garden, sports fields, parks, commercial nurseries and municipal boulevards;
Both Signal Hill Elementary and Pemberton Secondary School are on well water, and therefore are exempt from Village watering restrictions; and
Although watering restrictions don't apply to municipal lands, the Village has significantly scaled back watering the parks. It is our aim to still provide outdoor areas for our community to enjoy and socialize during the warm summer months;
The Village will be issuing a minimum $100 fine to those in contravention to the water restrictions.