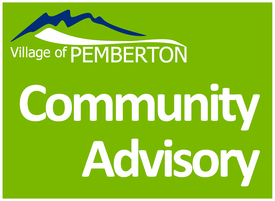 The BC River Forecast Centre has issued a High Streamflow Advisory for Lillooet River near Pemberton.
Current weather forecasts from Environment and Climate Change Canada (ECCC) indicate the potential for an extremely hot period of weather beginning this weekend and stretching into next week. Temperatures are forecast to exceed 40°C in the Pemberton area over the weekend, with temperatures exceeding 35°C forecast to persist far into next week. This significant heat event will have a large melting impact on remaining and permanent snow throughout the region.
Snow melted from this heat event is forecast to lead to rising river levels beginning early next week (Monday) for upstream sites on the Lillooet River. Sites that are further downstream are forecast to rise mid-next week as the pulse of snowmelt moves eventually into Harrison Lake. Current modelling is indicating the potential for flows around the 5-year return period into Tuesday, June 29th for the Lillooet River near Pemberton (WSC Gauge: 08MG005). Details of the CLEVER Model forecasts for this region can be found at bcrfc.env.gov.bc.ca/freshet/map_clever.html
The public is advised to stay clear of the fast-flowing rivers and potentially unstable riverbanks during the high-streamflow period.
The River Forecast Centre continues to monitor the conditions and will provide updates as conditions warrant.
To receive emergency notifications, sign up for Pemberton Alert.
What does a High Streamflow Advisory mean?
River levels are rising or expected to rise rapidly, but that no major flooding is expected. Minor flooding in low-lying areas is possible.