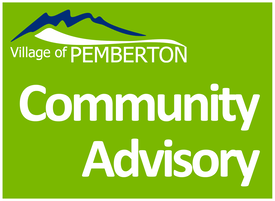 Environment Canada has issued a Heat Warning for Pemberton and most of British Columbia from today until at least Wednesday.
An exceptionally strong ridge of high pressure will develop over British Columbia likely resulting in record breaking temperatures. The duration of this heat wave is concerning as there is little relief at night with elevated overnight temperatures. This record-breaking heat event will increase the potential for heat-related illnesses.
Environment Canada and local Medical Health Officers expect an increase in health and safety risks from heat and are advising the public to take precautions.
Drink plenty of water even before you feel thirsty and stay in a cool place.
Check on older family, friends and neighbours. Make sure they are cool and drinking water
Never leave people or pets inside a parked vehicle.
Watch for the symptoms of heat illness: dizziness/fainting; nausea/vomiting; rapid breathing and heartbeat; extreme thirst; decreased urination with unusually dark urine.
Outdoor workers should take regularly scheduled breaks in a cool place.
To get more information:
Stay cool in Pemberton
Pemberton has many cool spots to beat the heat in addition to our lakes and parks.
Visit one of Pemberton's quieter parks for some shade time. Visit the Village's Parks, Fields and Outdoor Spaces page for a full list of parks.
The Pemberton and District Public Library is open for browsing Monday – Friday from 10am until 5pm and Saturday from 10am until 2pm. The Library is operating under reduced occupancy limits and with very limited seating so, during peak periods, visitors are asked to keep their visits to 30 minutes or less. Visit the Pemberton and District Public Library website for more information.
The Pemberton and District Community Centre Spray Park is open daily from 10am to 8pm for water fun for all ages!
Stay cool at home
Did you know that closing your windows and blinds during the heat of the day can help keep your home cooler? BC Hydro has more great tips on how to keep your home cool while saving energy.