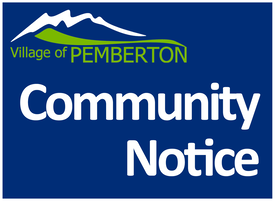 The Village of Pemberton Daycare Expansion project will be utilizing a portion of Lot 8, the vacant land just beyond the Community Barn, as a temporary staging area to store completed building modules from September 18 to mid-October 2023.
The staging area will be approximately 100 feet long by 60 feet wide and will be located far enough from the Community Barn parking to ensure other activities are not impacted. The design-build contractor, Freeport Construction Management, will be responsible for setting up, securing, and taking down the staging area. Freeport will store these modules until 'crane day', when a big crane will be hired to place the modules on the building foundation at 7396 Cottonwood Street.
The Village of Pemberton Daycare Expansion project is currently underway and will deliver a new daycare facility between the Youth Centre and the existing Pemberton Children's Centre. The new facility is planned to provide 50 spaces for children between the ages of 30 months and school age. The project is anticipated to be completed in early 2024.
Thank you for your cooperation and support.
Learn more about the Village of Pemberton Daycare Expansion project here.