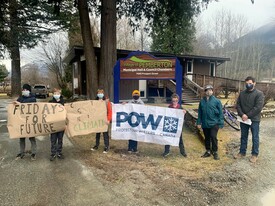 Mayor Richmond was grateful to receive a petition on Climate Action from students at Pemberton Secondary School today, Friday 19th March, 2021.

This is a fantastic way to kick off the Village's public consultation for the Community Climate Action Plan!

Stay tuned for details of the Village's Public Information Session – Let's Talk Climate Action and the public online survey coming soon.

Visit our Community Climate Action webpage to learn more.