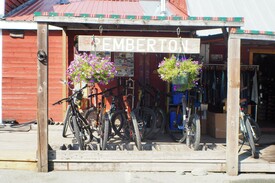 In July 2022, the Village of Pemberton launched a two-year planning process to draft a new Official Community Plan (OCP) for the community. The Village's existing OCP was adopted in 2011 and much has changed within the community and the surrounding area since that time.
The OCP Review is a strategic priority of Council. The new OCP will guide growth and development to 2050. The OCP Review is an opportunity to strengthen the Village's relationship with Lil'wat Nation and to advance truth and reconciliation within the community. The OCP Review will build on other municipal and regional planning initiatives including, but not limited to, the Community Climate Action Plan, Pemberton Valley Recreation Trails Master Plan, and the Age-Friendly Affordable Housing Action Plan.
To find out more about the 2022-24 Official Community Plan review, please visit our Have Your Say webpage.