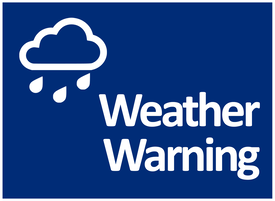 A Special Weather Statement has been issued for the Sea to Sky Region effective Wednesday, November 25, 2021.
The Weather Statement predicts moderate to heavy rain beginning overnight Wednesday. It is anticipated that a second storm will move in on Saturday, with the potential of a third storm on Tuesday. 
The Village of Pemberton is asking residents to be prepared as these systems move over the region.
As a precautionary measure to mitigate possible localized flooding, the Village would like to remind residents to clear ditches and driveway culverts.
A self-serve sandbag station has been set up at Municipal Hall parking lot, located at 7400 Prospect Street (located across from the RCMP station). The self-serve sandbag station is accessible 24-hours. Sand, sandbags and shovels are on site and available to residents – shovels are to remain on site for all residents to use.
In the event of an emergency or disaster, roads may be closed, and emergency services stretched beyond capacity. It is important you and your family are prepared to be self-sufficient at home for an extended period of time by building a 72-Hour Household Emergency Kit. Watch this Building an Emergency Kit video on how to prepare a 72-hour Household Emergency Kit.
For more flood preparedness measures, visit pemberton.ca/emergencypreparedness or PreparedBC.
All residents are strongly encouraged to subscribe to Pemberton Alert to receive emergency notifications.
Please continue to monitor the Village Facebook page, pemberton.ca and Environment and Climate Change Canada for further updates.