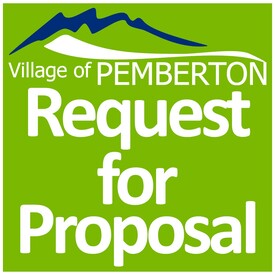 PURPOSE
The Village would like to work with community interests on the design and development of a Cycling Network Plan to identify potential linkages between community nodes to ensure the delivery of a safe and efficient commuter network within the Village of Pemberton. The Cycling Network Plan should accommodate both commuter cyclists (who travel by bicycle to work, school and do errands) and recreational cyclists. The Cycling Network Plan will improve safety, provide accessibility, promote sustainable active transportation and support cycling tourism.
APPROACH
The Cycling Network Plan will include bicycle routes, pathways and other infrastructure integrated with the municipal and regional roadway network, pathways, park systems and transit services. The Cycling Network Plan should include:
On-street routes, which might include signed routes on local streets, wide curb lanes and bicycle lanes on collector roads and arterial roads and "enhanced" bikeways along local streets paralleling arterial roads;
Off-street pathways and trails. Generally these would be multi-use pathways shared with pedestrians, runners, equestrian and other active (human powered) modes of transport;
Other bicycle infrastructure, such as access ramps to bridges, underpasses and overpasses, bicycle-only traffic barriers, bike racks, etc.; and
A strategy to minimize conflict between cyclists, pedestrians and motorists, particularly on commuter routes that are heavily congested.
The Cycling Network Plan will consider all current and future routes between Lil'wat Nation, Pemberton Meadows, and the Village of Pemberton.
The Cycling Network should provide direct access for cyclists to major destinations within the Village as well as connections to regional and provincial bicycle routes. Examples of major destinations include schools, downtown Pemberton, the Industrial Park, the Sea to Sky Trail, Village Parks and Recreational areas.
Download Request for Proposals Document
Proponents may submit their proposal before Monday, August 19 at 4pm PST in written &/or electronic form to:
Joanna Rees, Planner
Village of Pemberton
Box 100, 7400 Prospect Street
Pemberton, BC V0N2L0
Email: jrees@pemberton.ca

The Village will not be liable for any delay for any reason including technological delays, spam filters, firewalls, job queue, file size limitations etc. and late receipt of proposals will be cause for rejection of proposal.

Questions can be directed to Joanna Rees via email at jrees@pemberton.ca