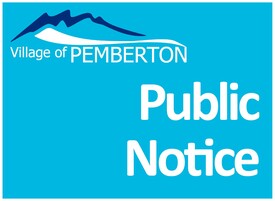 In response to the March 29th orders from the Provincial Health Officer, all Pemberton and District Community Centre group fitness classes will be suspended until midnight on April 19, 2021. Recreation Staff will be following up with participants who have registered, please be assured if you have already you will be compensated accordingly.
Individual use of the Fitness Centre and Great Hall A facilities will remain available.
Masks are required in common spaces as per our COVID-19 Safety Plan. Measures such as occupancy limits, staggered access, hand hygiene, physical distancing protocols, individual cleaning protocols and increased facility cleaning must be adhered to avoid transmission of the virus.
Recreation Staff are reviewing the COVID-19 Safety Plan and protocols to ensure alignment with updated direction from the PHO and WorkSafeBC, and will share updates as required.
Thank you for your cooperation in keeping yourselves and Village Staff safe during these unprecedented times.
To learn more regarding the updated restrictions from the Provincial Health Officer, please visit:https://www2.gov.bc.ca/gov/content/covid-19/info/restrictions#low-intensity-group-exercise
If you have any question, please contact us at pemrecinfo@pemberton.ca