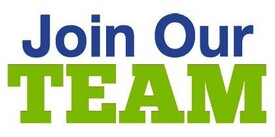 Are you a committed, community-minded team player looking for a volunteer opportunity that is challenging, rewarding and provides advancement opportunities?
Pemberton Fire Rescue is actively recruiting new paid-on-call members. Interested applicants should be permanent residents of Pemberton and able to commit to a minimum of three hours per week for training. Applications are available online or can be picked up at the Fire Hall (1350 Aster Street) Monday through Friday, 8:30 a.m. to 4:30 p.m. Interested applicants should submit an application prior to Wednesday, September 13, 2019. Applications received after the deadline will be considered for 2020 recruitment and training.
For more information, please contact:
Pemberton Fire Rescue P: 604.894.6111 | E: pfradmin@pemberton.ca
About Pemberton Fire Rescue
Pemberton Fire Rescue provides fire protection to the Village of Pemberton and those parts of the surrounding rural areas between the Ryan River Bridge, Mount Currie, and Highway 99 South to Tisdale. Pemberton Fire Rescue covers an area of 500 kilometres and handles approximately 250-300 calls per year.