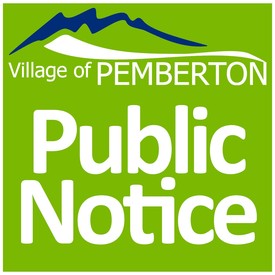 Please be advised that there will be DRONE activity over North Arm Farm, across the Lillooet River from the Airport,  on Friday, October 27th from 9AM until 10AM.  A NOTAM has been filed and the following information has been provided to the Village:
NOTAM# 172145
Location: North Arm Farm
UAV Wing Span: 1.5 ft
UAV Weight: 5.5 lbs
UAV Color: White, green, black
Start Date and Time: October 27th 09:00/16:00 (local/zulu)
End Date and Time: October 27th 10:00/17:00 (local/zulu)
Pilot Name and Phone #: Jason Brinkman (604) 698-5107
Company: Green Aero Technology Inc.
Contact Number: 1-888-845-4419
SFOC# ATS-16-17-00077052
Questions can be directed to the Village Office at 604.894.6135.