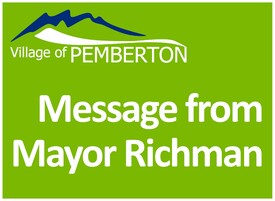 I have spent the last five days trying desperately to fathom the depth of the loss, sadness and grief that comes with the news of the absolutely horrific discovery of the remains of 215 undocumented children at the Kamloops Indian Residential School.
I cannot come to terms with this level of atrocity and the fact that it happened here, in this province, in our time. I have been struggling to find the words to acknowledge the incredibly deep pain this had caused and continues to cause for so many people including our neighbours in Lil'wat, and St'át'imc Nations. This is not in our past, it is the current and the need now is to continue to recognize the impact of the horrors of residential schools and change Canada's ongoing colonial practices.
I commit to and will continue to work personally and professionally to recognize, own and change policy and behaviour.
I have been searching and still cannot find the words. I am truly and deeply sorry.
Mike.