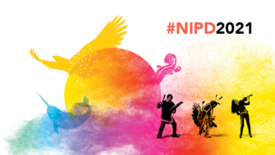 Today is National Indigenous Peoples Day. This is a day for all Canadians to recognize and celebrate the unique heritage, diverse cultures, and outstanding achievements of First Nations, Inuit, and Métis peoples. June 21 coincides with the summer solstice and, prior to COVID-19 related restrictions, the beginning of an annual time for the harvesting of berries and traditional medicines, fishing, powwows, and gatherings for the diverse Indigenous peoples across Canada.
The Village of Pemberton acknowledges, respects, and celebrates the Lil'wat Nation on whose unceded territory we are fortunate to live, work, and serve our community. We recognize we have a role to play in supporting reconciliation with Indigenous peoples in our community and across Canada.
Today, I would like to ask that we, as a community, observe a minute of silence at 2:15pm. Please take this time to honour the children that never came home, the families that were never complete again, and the survivors of the residential schools. It is my hope that we will continue to honour the children, their ancestors and loved ones that live today, through education, action, and celebration of the rich, resilient, and diverse cultures of Indigenous peoples in our community and throughout Canada.
This is also an opportunity to challenge yourself to learn more, listen deeply and support reconciliation through action. I would like to share some different ways you can explore an inclusive history of the diverse Indigenous peoples of Canada that recognizes colonization, institutional racism, and the history of residential schools.
Kukwstum'ckacw,
Mike.
Get informed
Support action
Join the conversation