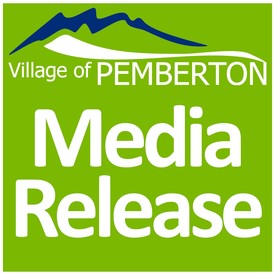 FOR IMMEDIATE RELEASE
July 30, 2018

THE VILLAGE OF PEMBERTON & Líl̓wat Nation TO PARTNER ON THE ESTABLISHMENT OF A COMMUNITY FOREST
Village and Lil'wat Nation Form Spel̓kúmtn Community Forest Corporation
PEMBERTON, BC – Earlier this week, Líl̓wat Nation and the Village of Pemberton signed incorporation documents for the formation of the Spel̓kúmtn Community Forest Corporation. 
Intended for the purposes of managing a local community forest, the Limited Partnership between Líl̓wat Nation and Village of Pemberton will seek to balance environmental, social and economic values while taking into consideration the desires of its member and neighbouring communities.
A community forest is a long-term agreement to manage Crown land that may be held by a local government, community group, First Nation or community-held corporation. Rural communities and First Nations see community forests as a tool to manage the local Crown land base, to provide benefits to the residents and help support their local economies and provide long-term employment opportunities (Province of BC, 2018).  Currently there are 57 community forests within the Province.
Oversight of the Partnership and the Spel̓kúmtn (Ucwalmicws for 'Signal Hill') Community Forest will be undertaken by a Board of Directors.  Representatives include the Líl̓wat Nation Chief, Village of Pemberton Mayor and two community members from both Líl̓wat and the Village.   An Interim Board has been established that includes Council and Staff representatives from both organizations.
"We are proud to partner with the Village of Pemberton on this initiative.  The Spel'kumtn Community Forest is an act of reconciliation and relationship building between our two communities," said Chief Dean Nelson.  "The project will allow us greater control and greater benefits over forestry activities surrounding our communities and plays a part in the Lil'wat Nation's objective to control forestry throughout the Lil'wat traditional territory.  In addition to this, and our partnership in the Cheakamus Community Forest, Lil'wat is also seeking an area based First Nations Woodland License of approximately 150,000ha in our territory."
"The establishment a Community Forest with Lil'wat Nation provides enormous opportunity, including financial and environmental benefits for both communities.  However, I am most proud of this opportunity to further build on our relationship with Lil'wat Nation," said Mayor Mike Richman.   "This partnership will uphold Indigenous Territory Rights while preserving culturally sensitive areas.  We look forward to sharing the successes of this important endeavour, and others, that we are working on with Lil'wat Nation."
In September, the entity plans to make application to the Ministry of Forests, Lands, Natural Resource Operations and Rural Development for a community forest tenure in the areas surrounding Pemberton & Mount Currie.  As part of the application, a Management Plan will be submitted which links community values to the management of the Community Forest, in addition to a proposed annual allowable cut and community consultation initiatives and reporting. 
In the case of the Spel̓kúmtn Community Forest, Timber harvesting will be undertaken while preserving and protecting cultural sites, working with local recreation groups and providing local employment and training opportunities.
As part of the Provincial requirements, annual reporting, meetings and communications will take place with respect to the Spel̓kúmtn Community Forest activity to ensure Líl̓wat and Pemberton community members are informed and engaged. 
For more information on Community Forests visit:
Province of BC Community Forest Agreements webpage: https://goo.gl/UuCBhi
BC Community Forest Association: http://bccfa.ca/
-30-
About the Village of Pemberton www.pemberton.ca
Pemberton is one of the most desirable communities in BC and home to family farms, fresh outdoor adventures and stunning vistas. With over 2400 residents and just 30 km from Whistler, Pemberton prides itself on its creative and collaborative approach with the business community, local volunteer groups, neighbouring communities and key business and tourism partners such as Tourism Pemberton and the Pemberton & District Chamber of Commerce.  Pemberton's mild winters, warm summers and unique pioneer heritage provide an ideal place to enjoy arts, culture, history, recreation, dining, shopping and comfortable lodging.
About Líl̓wat Nation www.lilwat.ca
The people of the Líl̓wat Nation are engaged in all economic sectors while continuing to celebrate, and engage in, traditional ways. Fishing, hunting and harvesting indigenous plants for food and medicine are among the cultural practices that have endured since time immemorial.
Due to its substantial youth population, the Líl̓wat Nation will experience growth in the coming years as these young people become parents. The Nation is experiencing a positive trend of youth leaving the community to acquire post-secondary education and then returning to use their skills to serve the community.
The Líl̓wat Nation, its corporations and businesses provide employment for more than 260 community members. Other major employers are in nearby Pemberton and Whistler, where many Lil̓wat7úl work in the service and tourism sectors.
Media inquiries to be directed to:
Jill Brooksbank
Sr. Communications & Grants Coordinator
Village of Pemberton
Phone: 604.894.6135 X230
Email: jbrooksbank@pemberton.ca
Kerry Mehaffey
Chief Executive Officer
Lil'wat Business Group
Phone: 604.894.6115 X2239
Email: kerry.mehaffey@lilwat.ca