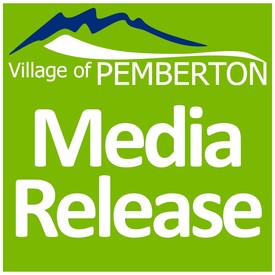 December 5, 2018 - Expansion of regional transit in the Sea-to-Sky Corridor has been a priority of communities in the region and work is underway toward the goal to implement the service in fall 2019.
The proposed system would grow service between Mount Currie/Pemberton and Whistler, Whistler and Squamish, and Squamish and Metro Vancouver.
The District of Squamish, Líl'wat Nation, Resort Municipality of Whistler, Squamish Nation, Squamish-Lillooet Regional District (SLRD) and Village of Pemberton have been working towards the expansion of regional transit to improve mobility and affordability for residents in the region, allow more flexibility with housing choices, reduce environmental impact through GHG reduction, and reduce traffic congestion.
A committee comprising all regional partners, as noted above, was recently formed as a step toward the eventual creation of a Regional Transit Commission (RTC) that would govern and operate the regional transit service. The committee met last week and will liaise with the Province.
The corridor communities are working to put forward a funding model to the Province that would see funding from riders, local and provincial governments, and a new motor fuel tax to help offset the cost of the service. The proposed funding model will aim to minimize the impact on property taxes to as great a degree as possible. Other regions of B.C. use motor fuel taxes as a form of transit funding.
The fall 2019 goal requires that the Province approve a regional transit funding model, create a Regional Transit Commission and include a motor fuel tax in its February 2019 budget.
Governance model
A Regional Transit Commission would be created and governed by a Board comprised of regional representatives from the four local governments; Líl'wat Nation and Squamish Nation will be included in decision-making. BC Transit has already taken the first steps to initiate this process.
Once established, the RTC would be a legislated body authorized by the BC Transit Act to negotiate with the provincial government on program financing, and with BC Transit on service delivery. The RTC would operate at arms-length from the Corridor local governments and First Nations.
Level of service
Currently, the Corridor has public transit services within Squamish, within Whistler, between Pemberton and Mt. Currie, and between Whistler and Pemberton.
A BC Transit Sea-to-Sky Corridor Regional Transit Study (fall 2017) included a Corridor-wide survey that established demand, origins and destinations for regional transit trips. The survey received more than 2,000 responses and demonstrated a high level of interest among Sea-to-Sky residents for regional service.
The level of service proposed by BC Transit is based on community input that took place throughout Corridor communities in spring 2017. The cost of the system is directly related to the number of service hours, and is expected to grow over time, with demand.
15,100 annual service hours (8 buses) initially
o  Six round-trips per day Mt. Currie / Pemberton to Whistler (an increase of 2 round-trips per day over the current service of four round-trips per day)
o  Six round-trips per weekday Whistler / Squamish / Metro Vancouver
o  Four round-trips per weekend day Whistler / Squamish/ Metro Vancouver 
Growing to 25,100 annual service hours (13 buses) by the third year
Growing to 30,100 annual service hours (16 buses) by the fifth year
-30-
About Lil'wat Nation www.lilwat.ca
The majority of Líl̓wat Nation citizens live near beautiful Mount Currie, British Columbia. The community is home to the majority of the nation's more than 2,000 members. The people of the Líl̓wat Nation are engaged in all economic sectors while continuing to celebrate, and engage in, traditional ways. Fishing, hunting and harvesting indigenous plants for food and medicine are among the cultural practices that have endured since time immemorial. The Líl̓wat Nation's Traditional Territory boundaries extend south to Rubble Creek, north to Gates Lake, east to the Upper Stein Valley and west to the coastal inlets of the Pacific Ocean. This 791,131 ha of land occupies a transition zone that goes from temperate coastal environment to the drier interior of British Columbia.
About the Village of Pemberton www.pemberton.ca
Pemberton is one of the most desirable communities in BC and home to family farms, fresh outdoor adventures and stunning vistas. With over 2,500 residents and just 30 km from Whistler, Pemberton prides itself on its creative and collaborative approach with the business community, local volunteer groups, neighbouring communities and key business and tourism partners such as Tourism Pemberton and the Pemberton & District Chamber of Commerce. Pemberton's mild winters, warm summers and unique pioneer heritage provide an ideal place to enjoy arts, culture, history, recreation, dining, shopping and comfortable lodging.
About the District of Squamish www.squamish.ca
The District of Squamish is the local municipal government authority delivering municipal services to a community with a population of 19,893, which includes members of the Squamish Nation upon whose traditional territory we live and operate. Growth in the community has been unprecedented in recent years. Nestled between ocean, mountains, and major centres, the small-town setting, spectacular natural environment, and unmatched outdoor recreation make for a lifestyle and location for business investment few places can offer. The Official Community Plan is foundational in guiding the work of the dedicated elected Council and staff, and a strategic plan works towards balancing and achieving the four pillars of: open and enterprising government; a healthy community; economy; and environment.
About Squamish Nation www.squamish.net
The Skwxwú7mesh Úxwumixw is a vibrant and dynamic Coast Salish Nation, with a strong culture, rich history and bright future. Comprised of descendants of the Coast Salish Aboriginal peoples, who lived in the present day Greater Vancouver area, Gibson's landing and Squamish River watershed, the Squamish Nation Traditional Territory spans 6,921 square kilometres (692,100 hectares). The Squamish Nation has occupied and governed its territory since beyond recorded history, and consists of 23 villages from North Vancouver to the northern area of Howe Sound. The Squamish Nation is an innovative community, building resilience and advancements for their members, including being recognized as a leader in the field of First Nations economic development. www.Squamish.net
About the Squamish-Lillooet Regional District www.slrd.bc.ca
Located in southwestern BC, the Squamish-Lillooet Regional District (SLRD) is a local government federation consisting of four member municipalities (District of Lillooet, Village of Pemberton, Resort Municipality of Whistler, District of Squamish) and four unincorporated rural Electoral Areas (A, B, C, D). Headquartered in Pemberton, which is the approximate geographic centre of the region, the SLRD delivers a range of local, sub-regional and regional services to approximately 42,665 residents (2016 Census).
About the Resort Municipality of Whistler www.whistler.ca
The Resort Municipality of Whistler (RMOW) is a destination resort community, local government organization and leader in providing municipal programs, services, progressive planning and infrastructure for almost 12,000 residents and three million annual visitors. Situated in the Coast Mountains of British Columbia, Whistler was the Host Mountain Resort for the 2010 Olympic and Paralympic Winter Games. Our vision: to be the premier mountain resort community as we move towards sustainability.


Media Contacts:
District of Squamish
Rachel Boguski
Communications Coordinator
Phone: 604.815.4967
Email: rboguski@squamish.ca
Lil'wat Nation
Chief Dean Nelson
Phone: 604.894.6115 x2223
Email: dean.nelson@lilwat.ca
Squamish Nation
Chris Lewis
Phone: 604.980.4553
Email: chris_lewis@squamish.net
Squamish-Lillooet Regional District:
Patricia Westerholm
Communications Coordinator
Squamish-Lillooet Regional District
Phone: 604.894.6371 x239
Email: pwesterholm@slrd.bc.ca
Resort Municipality of Whistler
Communications
Phone: 604.967.3030
Email: communications@whistler.ca
Village of Pemberton
Jill Brooksbank
Sr. Communications & Grants Coordinator
Phone. 604.894.6135
Email: jbrooksbank@pemberton.ca