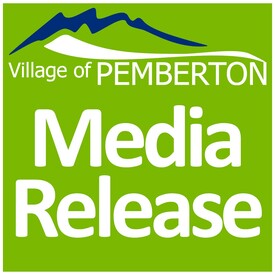 FOR IMMEDIATE RELEASE
February 5, 2018

NEW MUNICIPAL PARK TO BE NAMED AFTER PEMBERTON'S LOCAL CHAMPIONS GEORGE & SHIRLEY HENRY
PEMBERTON, BC – On Tuesday, January 16th, Village of Pemberton Council announced it will be naming the new municipal park, located in the Tiyata Development, after Pemberton's long-time residents and local advocates, George and Shirley Henry. 
A founding member of the Pemberton Lions Club, George made a lasting legacy in the community.  As a teacher at Pemberton Secondary School, George set up the school's first Industrial Educational Shop and wrote and produced many school musical productions.  George also served as Chair of the Pemberton Agricultural Community Association which lead the pursuit of new recreational facilities throughout the 1980's and 1990's.  Most recently, George retired as President of the Pemberton & District Museum and Archives, after serving 15 years.  
Highlights of Shirley's community service includes serving on Council as Councillor and Mayor for 19 consecutive years and holds the record as the longest serving member to date, working with Pemberton's youth as a substitute teacher, Sunday school teacher, Brownie/Cub/Guide Guide/Pathfinder leader, chairing the Canada Week Committee for 25 years, co-coordinated and taught for the Pemberton Night School, and was a founding member of Howe Sound Community Futures. 
"Shirley and I have had the pleasure of serving the community for over 50 years. To be recognized for this service is truly an honour. We are grateful for this distinction," says George Henry.
"George and Shirley's impact on Pemberton has been profound.  They have put in countless hours contributing to our community since their arrival in 1964.  The evidence of their hard work is seen on every street corner," says Mayor Mike Richman.  "We are pleased to honour their community spirit and passion.  They set an incredible high standard for community service, and are great role models for our present and future volunteers.  Naming the park is Council's small way to say thank you on behalf of the community for all that they have given."
Located in Phase two of the Tiyata Development off Portage Road, the future park will feature natural play elements such as climbing trees, logs and berms and will include seating throughout with a large longtable for picnics. 
The Village of Pemberton will be hosting a ribbon cutting ceremony to honour the couple at the park, once it's been completed.  The Park is slated to open in the late summer of 2018.
-30-
About the Village of Pemberton www.pemberton.ca
Pemberton is one of the most desirable communities in BC and home to family farms, fresh outdoor adventures and stunning vistas. With over 2400 residents and just 30 km from Whistler, Pemberton prides itself on its creative and collaborative approach with the business community, local volunteer groups, neighbouring communities and key business and tourism partners such as Tourism Pemberton and the Pemberton & District Chamber of Commerce. Pemberton's mild winters, warm summers and unique pioneer heritage provide an ideal place to enjoy arts, culture, history, recreation, dining, shopping and comfortable lodging.
Media inquiries to be directed to:
Jill Brooksbank
Communications & Grants Coordinator
Village of Pemberton
Phone: 604 894 6135 X230
Email: jbrooksbank@pemberton.ca
Connect with the Village of Pemberton at: www.pemberton.ca