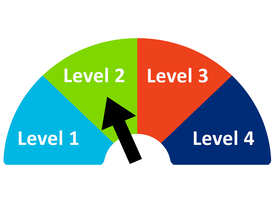 Level 2 water restrictions are now in effect. Please do your part to keep Pemberton's drinking water supply and critical infrastructure secure.
When can I water?
Even addresses water on Thursdays and Sundays
Odd addresses water on Wednesdays and Saturdays
4am - 9am OR 7pm - 10pm
Water restrictions are set by the Village of Pemberton and apply only to the use of treated drinking water – not private well water and recycled water.
For more information, visit the Water Restrictions page.