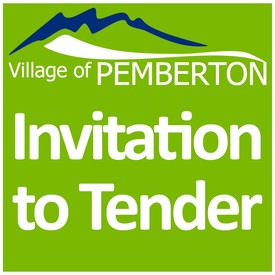 The Village of Pemberton invites tenders for:
Downtown enhancement improvements on Frontier Street, Aster Street, Prospect Street, and Birch Road. The works include the following items, but are not limited to:

· Concrete curbs and sidewalks;
· Streetlights;
· Asphalt and unit paving;
· Landscaping and irrigation
· Signing and pavement markings;
· Water Mains and Storm Sewer; and
· Various removals and restoration activities.

**A non-mandatory pre-tender meeting is scheduled to take place on September 19, 2018 at 10:00am at the municipal hall at 7400 Prospect Street, Pemberton, BC.**

This Tender is being issued electronically by contacting ISL Engineering and Land Services Ltd. directly through Graham Schulz, P.Eng., (gschulz@islengineering.com) and only in response to a request made in writing to this email address.

Only those individuals or organizations who have received the original tender document and associated drawing set will be contacted with addenda, amendments or further information pertaining to the project.
Tender Closing Time:  11am PST
Tender Closing Date: October 11, 2018
Addendum #1, #2 ,#3 and #4 Issued - Please contact Graham Schulz (below) for addendum document. 
Contact Info: Graham Schulz, P.Eng, ISL Engineering and Land Services Ltd.
P. 604.815.4646 E. gschulz@islengineering.com