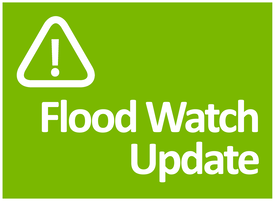 A Flood Watch is currently in effect for the Sea-to-Sky including areas around Squamish, Whistler and Pemberton. The Village has received notification that the Canadian Armed Forces may be in the Pemberton area over the coming days to conduct dike patrols.
Residents are encouraged to subscribe to Pemberton Alert to receive emergency notifications.
A self-serve sandbag station has been set up at Municipal Hall parking lot, located at 7400 Prospect Street (located across from the RCMP station). The self-serve sandbag station is accessible 24-hours. Sand, sandbags and shovels are on site and available to residents – shovels are to remain on site for all residents to use.
In the event of an emergency or disaster, roads may be closed, and emergency services stretched beyond capacity. It's important residents are prepared to be self-sufficient at home for an extended period of time by building a 72-Hour Household Emergency Kit. How to prepare a 72-hour Household Emergency Kit.
For more flood preparedness measures, visit the Emergency Preparedness page or the Prepared BC website.