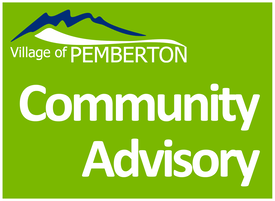 A significant amount of rainfall is leading to localized flooding in low-lying areas. Rivers and creeks are expected to rise rapidly throughout Sunday with forecasts showing heavy rainfall into Monday. Additional snowmelt of recent snow accumulations at mid-elevations is expected to add to river runoff. Pemberton Creek and the One Mile Lake area are expected to rise dramatically. Trail and park closures may be in effect. Please avoid areas where flooding may occur.
A self-serve sandbag station has been set up at Municipal Hall parking lot, located at 7400 Prospect Street (located across from the RCMP station). The self-serve sandbag station is accessible 24-hours. Sand, sandbags and shovels are on site and available to residents – shovels are to remain on site for all residents to use.
Please continue to monitor the Village Facebook page or pemberton.ca for further updates.