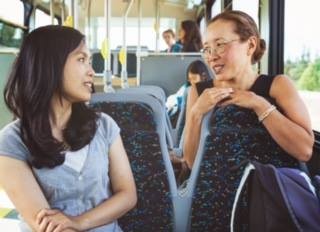 HAVE YOUR SAY - Sea to Sky Corridor Study
BC Transit, in collaboration with the local partners in the Sea to Sky area, is currently undertaking a detailed analysis of proposed new or expanded transit service connecting communities on the Sea to Sky Corridor.
HOW DO I GET INVOLVED?
BC Transit and our partners are interested in learning more about your travel patterns and needs in the Sea to Sky Corridor.
Help us by taking the Sea to Sky Corridor Survey. This survey will assist in developing the service design of any potentially new transit services.
By completing this survey (https://goo.gl/GB2bxJ) you can also enter to win a $100 gift card by providing your name and contact information (note that you do not have to enter this contest).
For more information, visit https://bctransit.com/seatosky.
#BCTransit #SeatoSky #HaveYourSay #Transit #TaketheSurvey #Connectivity