What is One Pemberton?
One Pemberton is a online hub providing essential COVID-19 information and resources to the Pemberton Community.
This hub will act as a single source of COVID-19 support tools, community resources and useful links to ensure you stay informed and connected. 
Pemberton and District Community Centre (PDCC)
Please note, some Provincial restrictions remain in place to help stop the spread of COVID-19. All restrictions are mandated by the Provincial Health Officer.
Learn more about the current Province-wide restrictions.
View the Pemberton and District Community Centre Communicable Disease Prevention Plan.
View the Pemberton and District Community Centre Covid-19 Safety Plan.
Hours of Operation: We are now offering timeslots Monday - Saturday.
Vaccination Policy: All fitness patrons are required to show proof of vaccination (two doses) to use the fitness centre.
Mask Policy: Mask wearing is mandatory in all indoor public spaces for all people aged 5+. Masks are optional for patrons while using the fitness centre and fitness classes, but are required to enter/exit the facility.
Facilities: Change rooms remain open and showers are available for members. Showers are can now be reserved for those with a 10x shower pass or a fitness centre membership.
Distance: Fitness equipment spaced to demonstrate appropriate spacing between individuals.
Sanitize: PDCC continues to practice proper hand hygiene in the facility with hand sanitizer at all entrances and placed frequently throughout the facility.
Cleaning of Equipment: Enhanced cleaning is no longer required however PDCC will continue to conduct enhanced cleaning at the end of each day. Continued pre-pandemic practice of cleaning of equipment is still required before and after use.
For more information, please visit pembertonrecreation.ca.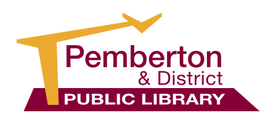 Pemberton and District Public Library
Opening Hours: The Library is open Monday – Friday 10am - 5pm and Saturday 10am – 2pm.

Printing Services: Print from home or your mobile device! Visit the Library website for detailed instructions.

Free Public Computer Use: Need to use a computer? You can book a 45 minute session on one of our public access computers. 

Wi-Fi Enabled Study/Work Spaces: Tired of working from home? You can book an appointment to use one of our WiFi enabled work stations - no booking necessary.

Virtual Events and Programs: The library is offering a number of virtual programs and events hosted online. Join us virtually for story times & other special events. For up-to-date information on our events follow us on Facebook.

Virtual Resources: Your digital library is open 24/7! You can borrow ebooks, audiobooks and digital magazines with Libby, learn a new language with Rosetta Stone, acquire new skills with Lynda.com, or prepare for your IELTS test with Road to IELTS. Best of all, our online Library resources are available for free with your library card.

For up-to-date information on all of the library's current service offering please visit the Library website or follow us on Facebook.