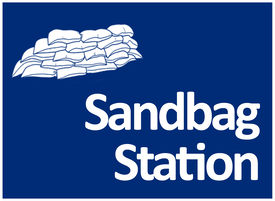 A sandbag station is located at the Municipal Hall parking lot at 7400 Prospect Street (across from the RCMP station). This is available to all residents in the Pemberton Valley.
To assist with sandbagging efforts, a Sandbagging Machine has now been set up and Pemberton Fire Rescue and Public Works teams are on site to assist. This will remain operational until needed.
The self-serve option is still available which includes sand, sandbags and shovels. This will continue to be available to residents 24-hours.
For tips on how to build a sandbag dike, see Emergency Management BC's Sandbagging Factsheet.