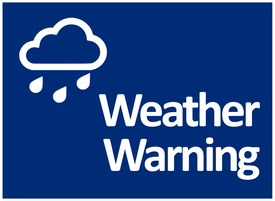 The Village of Pemberton is encouraging residents to be prepared in anticipation of warmer temperatures and heavy rainfall ahead.
The combination of low elevation snowpack, warming temperatures and heavy rainfall may result in rapid rising of creeks and rivers, resulting in possible flooding. Previously flooded areas may be more vulnerable.
Residents are asked to help support drainage efforts by keeping individual catch basins free and clear of snow, ice and debris.
Sandbag Station Available: 

A sandbag station is located at the Municipal Hall parking lot at 7400 Prospect Street (across from the RCMP station).
The self-serve option is still available which includes sand, sandbags and shovels. This will continue to be available to residents 24-hours.

For tips on how to build a sandbag dike, see Emergency Management BC's Sandbagging Factsheet
Here's what you can do to be prepared:
Clear out gutters, maintaining perimeter drains, making sure downspouts are far enough away from your residence and checking that nearby stormwater drains on your street are free of blockage
Prepare for possible power outages or other disruption to infrastructure by creating a household emergency kit with enough supplies to support your household for a week.

If you do lose power, check BC Hydro to ensure they are aware of the outage by visiting: bchydro.com
To report an outage, call 1 800 224 9376 or *49376 on a mobile phone
For more flood preparedness measures, visit pemberton.ca or the Prepared BC wesbite