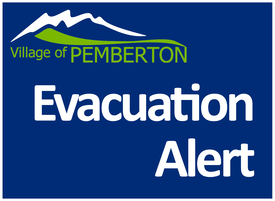 Emergency works conducted by the Village of Pemberton and the Pemberton Valley Dyking District (PVDD) has reduced the risk to Pioneer Junction, the Peaks and properties on Hwy 99. The Evacuation Order for these areas has been rescinded. However, these properties remain on Evacuation Alert and residents should be prepared to evacuate should it be found necessary.
The Evacuation Order for Airport Road remains in place.
Residents within the evacuation order areas who require assistance can attend the Evacuation Reception Centre at the Pemberton and District Community Centre at 7390 Cottonwood Street.
To stay up-to-date on the evolving situation and receive emergency notifications, sign up for Pemberton Alert.